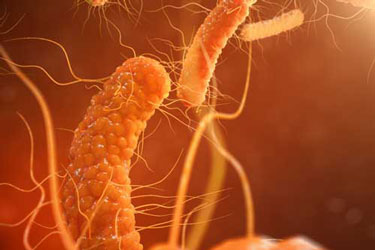 Ways to Maintain Business as COVID-19 Threatens the Public & Restaurant Cash Flow
We are all experiencing the effects of the pandemic in a variety of ways. First and foremost, our concern must focus on remaining healthy and taking every precaution to avoid falling ill. Panic is a normal human response but it gets us nowhere. So please follow your local and national authorities as they issue measures such as hand-washing, hand sanitizing, cleaning frequently used items around the home, and self-distancing. And, should you fall ill, self-quarantine and seek the appropriate help from an ER, tele-doctor, or by contacting your doctor's office for assistance.
Despite the current situation, life must go on, and frankly, we all have to eat. With the rush to supermarkets, many Americans are finding that shelves are already bare. This is especially a time where people need to rely on their local restaurants. As a restaurant owner, you must be sure that customers know they can count on you, that you are taking the utmost precautions, and are there to continue to serve them.
Restaurants nationwide are starting to take numerous measures that involve streamlining their operations, making sure staff is heeding all health directives, and adding more rounds of cleaning during each shift, as well as revising their menus to include items that can be more easily packed for takeout or delivery.
Pro-active Measures Restaurant Owners Can Take Immediately:
Spread the word via email and social media – that you are open for business, note any changes in hours, and detail all the safety measures you and your staff are taking.
Provide your staff with a check list so that all cleaning and safety measures are properly followed.
Tell all staff to stay home if they are ill; send home anyone who arrives to work less than 100%.
Promote takeout and home delivery.
Offer curbside pick-up outside your restaurant, where possible.
Be sure delivery staff takes precautions as well and that vehicles are regularly cleaned and sanitized.
Try providing a discount offer to customers for added incentive.
Place hand-sanitizing stations/pump dispensers within easy reach of all customers and staff, especially at your cash registers and pick up counters.
If your establishment uses larger and/or coiled menus, consider "rush" printing a flat menu with limited selections – to keep your usual menus out of reach until this crisis is over – and help keep food costs down with high demand, easy to pack items.
Laminated menus can be fabricated with Microban®, an anti-microbial technology that actively works 24/7 to inhibit the growth and spread of bacteria on the menu surface. (On an unprotected surface, bacteria can double in number every 20 minutes, so if you're using paper menus, be sure to throw them away after each use. If using non-protected laminated menus, they should be carefully sanitized after all uses.)
In the weeks ahead, try offering discounted gift certificates for dining in at a future date (this will help get cash in hand now.)
Follow up with your customers via email and social media as the COVID-19 situation changes, to keep reassuring them your establishment is actively taking measures.
If you must close, continue reaching out to customers every few weeks to let them know you are thinking about them and their well-being. Contact them as soon as you re-open!
MenuWorks offices and manufacturing facilities are open and we are here to help in any way we can! If your restaurant is looking for menu options to help you conduct business during this unusual time, please contact one of our experienced account managers to discuss available options.
For more details about measures your restaurant can take, visit the National Restaurant Association's helpful, regularly updated information and resources page.